Thank you to our friends in the community for all of the donations!!
Thank you to our friends in the community for all of the donations!!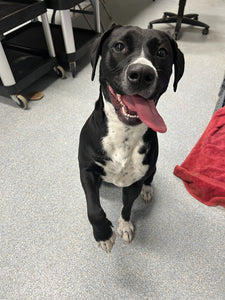 Shelter Needs
Dogs: Wet Purina One Food, Large Milkbones
Cats: Wet and Dry Kitten Food of any Brand
Cat Treats
Dry Cat Food: Purina or Iams Indoor Formula, Kitten Chow, and Special Diet
Hand Soap, Toliet Bowl Cleaner, 33 Gallon Trash Bags, Tide Pods
Any and All donations are greatly appreciated by our staff and furry friends. Donations can be dropped off at the shelter or at any Forte Coffee Location.
Donate to the Humane Society
As a private 501(c)(3), we rely solely on private contributions. Your donations allow us to continue our mission of rescuing and rehoming the homeless cats and dogs in southwestern Michigan.
Ways to Donate:
Please visit our main link 'Information' and the drop down link 'Donations' to view the many other ways you can help us take care of our furry friends.
Donate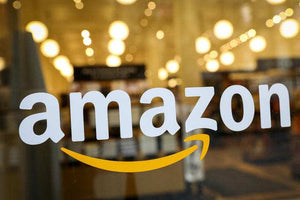 Shop our Amazon store
Did you know that with just a push of a button, you can go directly to the Humane Society's Amazon Wish List and have needed items sent directly to the shelter? Please shop our store at Amazon which gives up credit dollars for the shelter.
Shop
Donation Drop Off Locations!
You are always more than welcome to stop by and see us here at HSSM or leave any donations in the bins outside our entrance, but if you can't make it out here, no worries! Thanks to Brian, Owner/Benevolent Overlord of Forte Coffee, you may now also drop off donations at any of the 3, Forte Coffee locations! While you're there, we totally recommend grabbing a cup of Black Lab Blend Coffee, it's our favorite! Thank you for all you do Brian!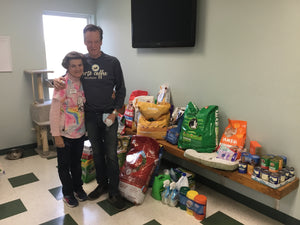 Adoption Update
"We adopted Zoey last December and oh what a joy she has been! She has adapted to our family quite well. She loves our 2 grandsons. She loves to play and cuddle. She was what was missing in our family! Everyone who meets her absolutely loves her! She brings so much joy to our lives!"
Our Facility
5400 Niles Road
St Joseph, MI 49085
Tue - Fri, 11am - 5pm
Saturday, 11am - 2pm
Sunday & Monday, Closed